SIGSOFT provides travel and registration support for undergraduate and graduate students, as well as professional members. More details about the SIGSOFT CAPS can be found at https://www.sigsoft.org/resources/caps.html. If you are interested, please submit your complete application to https://awards.sigsoft.org/CAPS/ before March 6, 2020 (Friday).
ACM-W Scholarship for Attendance at Research Conferences
Women undergraduate and graduate students in Computer Science can apply for ACM-W Scholarship for Attendance at Research Conferences to attend ICSE 2020. The student does not have to present a paper at the conference she attends.
Financial support for attending ICSE is available for graduate students and early-career faculty via the NSF ICSE 2020 travel fund awards. Please see information below for descriptions of the program and how to apply. The U.S. National Science Foundation has generously provided support for student and early-career faculty participation in ICSE 2020.
Recipients must be students, researchers, or faculty at U.S. institutions. Priorities will be given to:
Students and faculty whose participation improves the diversity of computing research.
Applicants who could not attend without a travel award.
Authors of papers accepted to the technical program, an ICSE workshop, or a co-located event.
U.S. citizens and permanent residents.
To apply, please use the SIGSOFT CAPS application form.
Note: In the field "Types of CAPS Fund to Apply" please choose "other" and specify "NSF Travel Award" in the text box. Additionally,
Applications are due by March 8, 2020.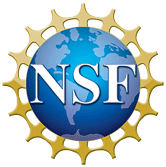 ---
Sandeep Kaur Kuttal, University of Tulsa, USA
Nan Niu, University of Cincinnati, USA
Christian Kaestner, Carnegie Mellon University, USA
Yunja Choi, Kyungpook National University, Korea
Shane McIntosh, McGill University, Canada
Gail Murphy, University of British Columbia, Canada
Lionel Briand, SnT Centre/University of Luxembourg, Luxembourg
Mary Lou Soffa, University of Virginia, USA
Mauro Pezze, Università della Svizzera italiana, Switzerland and Università degli Studi di Milano Bicocca, Italy